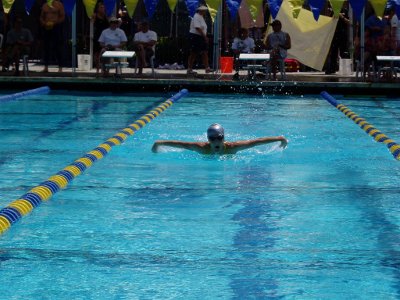 Swim Smart...Swim Fast!


Swimming smart will help you swim faster. The information below will help you get the most out of your swim practice sessions.
Safety First
Safety is of great importance to us. Please use common sense and follow the directions of the on deck coach. Read more...
Swim Etiquette
Describes our team rules and etiquette while in the pool. It's important that all team members understand these guidelines in order to provide a well organized swim workout. Read more...
How to Read a Pace Clock
Our team uses a pace clock during each and every practice. Learning to read the pace clock is a skill every advanced swimmer should develop. This section provides some helpful advice to get the most out of your practice sessions while using a pace clock. Read more...
Swim Equipment
Equipment that our team uses during training, with some tips and advice on what you might wish to purchase. Read more...
Grunion Glossary
Swimming has it's own special language. This glossary will help new swimmers understand that odd sounding jargon they might encounter during a practice session. Read more...